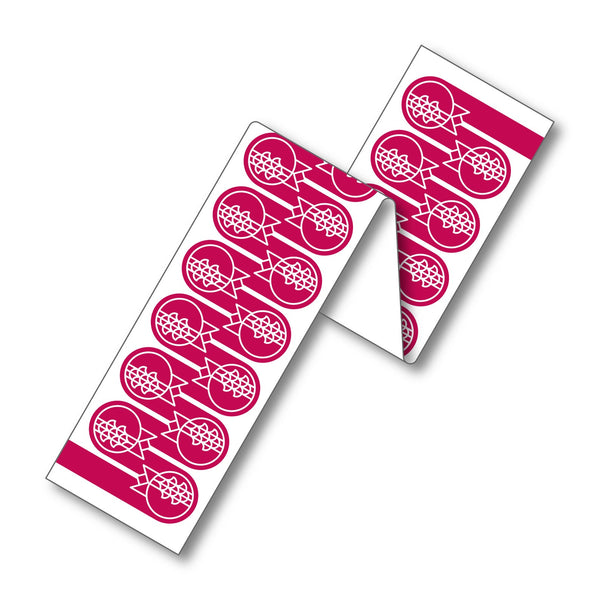 Rosh Hashanah Table Runner - Geometric Print on Cotton Modern Judaica Op Art Pomegranate Pattern Red on Off-White
This table linen collection is inspired by the beauty of the pomegranate - one of the most symbolic fruit in Judaism, and exclusively a great symbol of Rosh Hashana.


♥♥ A centerpiece table runner ♥♥
Inspired by the Op-art style, in a mid century look and feel.
The set is decorated in an original geometric pomegranate pattern.

While most of our modern Judaica items are hand made in Israel - The items of this collection are POD (print on demand) in a US based factory - in these items our focus is on a widening variety of patterns, for Jewish holidays and events, with an option of personalization.

-----------------------------------------------------------
♥♥Table Runner:
Materials: Cotton Twill, one layer.
Measures: 16'' * 72'' (40*180 cm) 

Care instructions:
✓ Machine wash separately in cold water.
✓ gentle cycle.
✓ mild detergent.
✓ Do not bleach or wring.

┌────────┐
Made to Order
└────────┘

Please don't hesitate to contact us with any question

<> Actual colors may appear different from the images shown here, due to differences between monitors and light conditions.
-----------------------------------------------------------
<>Would you like to purchase the complete set of Cotton Runner & Challah Cover? :
https://studioarmadillo.com/collections/gifts-for-rosh-hashana/products/rosh-hashanah-table-cloth-set-cotton-runner-challah-cover-modern-geometric-judaica-op-art-pomegranate-pattern-red-on-off-white